www.thegrove-jefferson.com January 2014 ISSN 1558-3252
This is a tiny little free subscription ezine for friends of The Grove - it is by request only. In other words, we NEVER arbitrarily add email addresses. We also NEVER sell or share email addresses with anyone else, for any reason at any time. We hate SPAM as much as you do!
"I've actually seen a ghost, so I know they're really around." - James Herbert, best-selling author of horror fiction
Greetings from The Grove! As many of you are experiencing, the country is seized in the grip of winter. Fortunately, here at The Grove we've escaped some of the snow and ice that's hit the areas above and below us. Still, it's been cold! As I'm writing this it's 18 degrees outside, and in an 1861 home, that means that the heater simply can't keep up. Our two basset hounds will be sleeping in bed with us tonight for warmth - ours as much as theirs. That reminds me of the rock band that was at their height in the 1970s - Three Dog Night. They reportedly took their name when vocalist Danny Hutton's then-girlfriend June Fairchild read a magazine article about indigenous Australians, in which it was explained that on cold nights they would customarily sleep in a hole in the ground whilst embracing a dingo, a native species of wild dog. On colder nights they would sleep with two dogs and if the night were freezing, it was a "three dog night." Here at The Grove we've been having a lot of "two dog nights."
My first story has nothing to do with ghosts, but it certainly scared the heck out of me. I woke up a week or so ago to a sight that no one wants to see. I heard some heavy traffic out in front of The Grove, which at that early morning hour is something that never happens (actually, it almost never happens at all). I walked out onto the front porch and saw flashing lights everywhere. I stepped back inside to grab my phone, and snapped the picture you see here. Two houses down a home was on fire so there were fire trucks, police cars, and all the vehicles of the firemen with their lights strobing. I was worried that the fire might spread, but the firemen put it out in short order, and even saved the house. Jefferson has a volunteer fire department, so all of these folks are people who do it just to serve their community, and I greatly admire and appreciate them!
A week after that frightening sight, I observed something very strange in the neighborhood. Coming down Taylor Street, one block up from Moseley where The Grove is, was a house driving down the middle of the street. Okay, okay, it wasn't driving, it was mounted on wheels and being pushed by truck. Still, it's not the kind of thing that you see every day. If you look carefully at the photo, on the left slope of the roof you'll see a fellow riding the house. He was there to make sure that the structure didn't catch any overhead wires. That's a job that I DEFINITELY wouldn't want! Anyway, the house was successfully moved just a block down from us, and we have new neighbors on Moseley Street. We're happy to have them, and certainly enjoyed watching the house being moved.
Looking out on the horizon, Mardi Gras will be here in a month (the first weekend in March, to be specific). Jefferson's celebration - Mardi Gras Upriver - is quite an experience. From the Doo-Dah Parade on Friday night, to the Grand Parade on Saturday afternoon, to the Children's Parade on Sunday afternoon, there will be a lot of beads thrown. There's also a band playing all the time in the beer garden, and there are vendors set up in the streets. Of course, I'll be on the lookout for the weirdest food being offered for sale, so stay tuned. Better yet, come up for the celebration - it's safe and family-friendly, and a great time is always in order. Laissez bon temps rouler!
This month I have several interesting stories that I've run across over the past month that I wanted to share with you. One thing that I've noticed about the supernatural - especially after all of these years at The Grove - is that a large part of it is being at the right place at the right time. I tell that to folks on our tour all the time. You could sit in the game room of The Grove for eight straight hours and have absolutely no experiences at all. By the same token, you might be walking through the dining room, glance over through the game room door, and suddenly see the Lady in White strolling by. Right place - right time. I was reminded of that after telling of our Christmas visit to the Crescent Hotel in Eureka Springs. We stayed in Room 302 and if you remember from last GroveZine, we encountered no supernatural activity at all during our stay. After the 'zine went out, I got an email from a friend with a story about he and his wife staying in that same room a few years before...
Here's the story as he told it to me: Room 302 is a King-size suite and was where my wife and I stayed on our very first trip to Eureka. When we arrived and got to our suite we started unpacking to get ready for our 3-night stay. Well, it was only about five minutes before my wife started crying. I found her in the bathroom and asked what was wrong. She told me that it was nothing, and went back to unpacking. A few minutes passed, and then suddenly she was crying again. I was confused, since we hadn't been there long enough for me to do anything to cause that! After three of these events within the first hour, she finally explained that she had a very sad feeling come over her each time. This finally passed, and we went out to have a great evening on the town. Later when we returned to the hotel, we were talking to a valet while waiting on and then sharing the elevator. We told him it was our first visit to Eureka, so he started telling us about the hotel - and soon got into its haunted history. I had researched the Crescent well, including visiting with you and reading your books, but I was listening just in case he had a new story or a different twist. When the elevator stopped he asked if we were staying on that floor (the 3rd) and we told him that we were. He got off with us and continued with his story. He talked about the activity on our floor, and started leading us toward our suite. He pointed and told us that this was the area, including suite 302, that housed the children that "Doctor" Baker experimented on when the hotel was a cancer hospital. He went on to tell us that many people have told a story of being visited by a young boy coming to 302 looking for his mother. The valet said that the boy always comes at the same time, about 4:00pm looking for his mother. Well, we both looked at each other, because that was the time we had arrived at our suite earlier in the day. My wife told me later she did not want to have that experience again, so on the remaining days we made a point to be doing something away from the hotel at 4:00 in the afternoon!
With all of the ghosts of the Crescent Hotel, my friend's story doesn't surprise me a bit. The thing that my wife and I were trying to figure out was whether or not we were ever in Room 302 around 4:00 in the afternoon. I want to think that we were, but then again, I'm not certain. On the day that we arrived we checked in and unpacked rather quickly, because we were anxious to get to our favorite restaurant there for the best Parmesan Chicken in the world. On Christmas Eve we were exploring the shops downtown, and on Christmas Day we were out cruising the streets looking at decorations. It might very well be that we weren't - and I definitely would have made a point to be. If you've been reading the GroveZine for a while you may remember from the May 2012 issue (it's available in the archives on the website) that I had something like that happen on a tour of The Grove one day. A wave of sadness washed over me, and I actually wanted to start sobbing. I pulled it together and kept going, but it was tough. From my friend's description, that's the experience that his wife had in room 302 of the Crescent that day.

This doesn't fall under the topic of ghosts, but certainly is more than a little bit strange... and so it really intrigues me. The National September 11 Memorial & Museum will be opening soon, and one of the displays has two "impact steel" pieces that are featured prominently in the hallowed exhibition. These are steel girders that they believe were actually hit by United Flight 175 as it collided with the South Tower. On one of the girders, as it has slowly corroded, a woman's face has appeared. You can see it in the photo here, but there are even more detailed pictures online. And keep in mind that this isn't being reported by a supermarket tabloid, but instead by the New York Daily News. To read the entire story in the New York Daily News, just click here.

And yet another news story that came out was also not about a ghost, but instead about the legendary creature that we call bigfoot. To be very honest, I hope that this story is false - if it is true, it strikes me as a very cruel thing. What has apparently happened, if this is true, is that self-proclaimed "Best Bigfoot Tracker in the World" Rick Dyer released pictures of the creature that he shot and killed in Texas in September 2012. He reportedly turned the body over to an un-named university to do an autopsy, and the results indicated that it was an "unknown species." Dyer will start a tour with the preserved body in February to show people his proof that bigfoot exists. You can read all about it in the original article by clicking here. I think that one interesting thing about the piece is that it reports Major Larry Young, game warden with Texas Parks and Wildlife, told the Houston Chronicle that it is not a crime to hunt Bigfoot. "We don't acknowledge that one exists, but if you wanted to shoot and kill a Bigfoot in the state of Texas you would just need a hunting license," he said. Should the whole thing be true, however, it bothers me that the beast was shot just to prove its existence - surely there could have been a better way!

There was another news story this month that caught my attention, mainly because it was about a paranormal experience that sounded very similar to a book that I just read. First the story; the article gives a report that was taken from the residents of a Gary, Indiana, home recounting a haunting that involved a 12-year-old girl levitating over her bed, and a 9-year-old boy walking on a hospital ceiling. Astonishingly, the family's recollections are backed by not only a local police official but also by medical personnel as well. The Police Chief called the house a "portal to hell." You can read about the experiences by clicking here, or check out a British story about it by clicking here. That's the house in the photo that you see.

That said, I recently read The Uninvited: The True Story of the Union Screaming House by Steven LaChance, and it has a very similar story. The thing about both cases is that these aren't ghostly hauntings, but instead seem to be demonic possessions - and there is a huge difference between the two. I explored that in my latest book The Light at the Top of the Mountain: Ghosts in the Bible, and I'm thankful that while I've had many supernatural experiences over the years, I've never encountered a demonic presence. But if I ever do, I'm not that afraid - as a Christian, I know that demons (like everything else) are subject to the will of God, and I have protection in that. If you'd like to hear more about Steven LaChance's experiences, he'll be speaking at the Jefferson History, Haunts and Legends conference that's coming up in a couple of months (there's more information about it below).

I had so many interesting things to report this month that I haven't talked a lot about The Grove this issue, but that doesn't mean that the spirits here haven't been active. It seems like there is always something going on. One of the things that I found most amusing this month came from the mischievous spirit, a guy we think, that seems to occasionally pick on the ladies during our tours. I'd finished a tour one Saturday this month, and one of the couples had signed the guestbook and headed out to the car. The woman came back in, and said, "I wasn't going to say anything, but at the start of the tour when we were out on the front porch I felt someone poking me in the butt (she made a jabbing motion with her finger to illustrate this). She told me that she thought it was her husband, but as it was happening she looked around and saw that he wasn't doing it, but more than that there was no one anywhere near her. Thankfully, she seemed to have a good sense of humor about it. Maybe it's time to have another talk with the house about being respectful to the ladies. This particular lady was clearly at the right place at the right time to have an encounter with one of the playful spirits of The Grove.

Thanks so much for taking time to read the GroveZine - throughout the month, I'm always looking for stories to pass along, or making notes of interesting things that happen here at The Grove. The world of the supernatural is so very fascinating to me, and I enjoy the opportunity to share it with you every month. I'm off to start collecting things for the February GroveZine - after all we've got several events coming up around town including the Super Bowl Parties, Valentine's Day, and Mardi Gras... and of course, all the wonderful and mysterious things that happen at The Grove. Take care, stay warm, and I'll talk to you next month!
---
Also, The Grove says "Thanks!"
I'd really like to say thank you so very, very much to everyone who's taken the tour of The Grove, and posted their review on Tripadvisor.com. It means a lot to us when people enjoy the tours, enough so that they post their reviews on Trip Advisor. We so appreciate the four-star reviews, but we absolutely LOVE the five-star reviews! So if you've taken The Grove tour, and you have a few spare moments, we'd really, really (did I say really?) appreciate you visiting TripAdvisor.com's site for The Grove, and leaving a review of your experience.

You can go to TripAdvisor.com and search for "The Grove Jefferson TX," or go to The Grove's website www.thegrove-jefferson.com and scroll down to find the Trip Advisor logo-link, or simply click on the TripAdvisor logo right here in the GroveZine to take you to the page. I know that it takes a couple of minutes to do this (although not many more), but we'd really, really appreciate it. Thanks, folks... you're so very wonderful to us, and to The Grove.
---
Here's what's coming up around Jefferson...

2/8/2014 - Queen Mab Ball
2/28-3/2/2014 - Mardi Gras Upriver
3/8-3/9/2014 - Jefferson Gun & Knife Show
3/20-3/22/2014 - Shakespeare Under the Stars
4/3-4/5/2014 - Jefferson City-Wide Rummage Sale
4/12/2014 - History, Haunts and Legends Conference
4/10-4/13/2014 - Diamond Don's Vintage Motocross
4/18-4/20/2014 - Outlaw Nationals Vintage Car Show
5/1-5/4/2014 - Jefferson Historic Pilgrimage, Civil War Re-Enactment, Diamond Bessie Murder Trial Play
5/17-5/18/2014 - Jefferson Train Days
6/6-6/8/2014 - Route 49 Biker Rally
...and more throughout the rest of the year!
---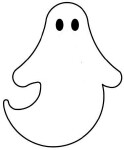 Get Ready! On Saturday, April 12, the Spring History, Haunts & Legends Paranormal Conference will be held here in Jefferson. It's the perfect opportunity to make a paranormal weekend out if it! First, book a room at one of our B&B's or hotels that have a ghost story or two: (in alphabetical order) Claiborne House B&B, Delta Street Inn, Excelsior House Hotel, Jefferson Hotel, or McKay House B&B. After checking in, have some dinner and go on Jefferson's Ghost Walk or ride the Ghost Train to round out the evening. Saturday morning head over to the Transportation Building, the city's conference and convention center, to spend a day listening to fascinating speakers talking about all things supernatural (lunch is included). That evening you're on your own for dinner, and then you get to participate in actual paranormal investigations at active locations here in town. Sunday morning, make your reservations for the tour of The Grove at 11 AM, after which you can enjoy a meal at one of our restaurants before heading home. It's a full weekend immersing yourself in the strange and the supernatural - start making your plans now!
---
To repeat our words from the beginning, this is a free subscription ezine for friends of The Grove - in other words, we NEVER arbitrarily add email addresses. We also NEVER sell or share email addresses with anyone else.
Feel free to pass the GroveZine on to your friends - all I ask is that if you forward it, please include the header, trailer and everything. Thanks!
To subscribe, just go to The Grove's Website and put your email in the blank at the left bottom of the page.
To unsubscribe, although we'd sincerely hate to lose you, simply follow the directions at the bottom of the this email.