www.thegrove-jefferson.com February 2014 ISSN 1558-3252
This is a tiny little free subscription ezine for friends of The Grove - it is by request only. In other words, we NEVER arbitrarily add email addresses. We also NEVER sell or share email addresses with anyone else, for any reason at any time. We hate SPAM as much as you do!
"Supernatural is a dangerous and difficult word in any of its senses, looser or stricter. But to fairies it can hardly be applied, unless super is taken merely as a superlative prefix. For it is man who is, in contrast to fairies, supernatural; whereas they are natural, far more natural than he. Such is their doom." - J.R.R. Tolkien
Hello from The Grove in Jefferson, Texas! It's been a cold February here, but I can't complain at all - I've been watching how some of the rest of the country has been suffering with severe winter storms, since all we've had is some cold weather and a little dusting of ice here and there, I have to consider us to have been very fortunate. We did get a little ice, though, and I went outside as soon as I woke up one frosty morning and took this photo. After that I went back in and brewed a couple of cups of hot coffee - it was a snow day from work for my wife, but since I work out of the house, I didn't get the day off!
Just to get things started, how about an aerial tour of Jefferson? I know that there are a lot of Jefferson fans that read the GroveZine, so I thought that I'd pass this on. This video was posted on YouTube by someone with some type of video drone. I guess that if Amazon.com is considering using them to deliver packages in urban areas, these drones can do about anything - including taking some incredible footage of downtown Jefferson, some old factories in Marshall, and then Caddo Lake. My only complaint is that the drone didn't venture far enough over to catch The Grove! Check it out, though - it's fascinating. You can watch for your favorite landmarks like the old courthouse (now the museum), the gazebo in the park, the railroad trestle, and more. All you have to do is click on the photo, and a new window should open. Failing that, just go to YouTube and search for "Aerial Video of Jefferson, Marshall and Caddo Lake Texas."
One of the big things that's happened since we last talked was Super Bowl XLVIII. We went to a party here in Jefferson that was a lot of fun and had an incredible spread of food - it was as much a social gathering as a sports event, with five televisions to accommodate all the folks there. We had a great time visiting with everyone... which is fortunate, because the game was such a runaway. I didn't have a favorite between the Seahawks and the Broncos, so I was just watching for enjoyment. But, wow... I did love seeing the Chili Peppers at halftime, and although I went into the musical portion without knowing a lot about Bruno Mars, I came out being a fan. And of course, the commercials - who didn't absolutely LOVE the one with the Clydesdale and the puppy!
Of course, just a couple of weeks later it was Valentine's Day, and we celebrated the occasion with reservations at one of our local restaurants, Memories and More. We love dining at all of the different restaurants here in town, but for that special night we chose the low, romantic lighting and great food of Jefferson's piano bar. It's a great place for an evening meal while you're in town, but be forewarned that reservations are not only a good idea, but are often a requirement! We made ours back in January, so we were treated to wine, salad, steaks, and baked potatoes. Delicious... and the live piano music was a bonus. I've got to give them a plug - put this place on your list for your next trip to Jefferson. It's on Austin Street across from the Jefferson Hotel. The food is delicious and the atmosphere is very romantic.
And speaking of celebrations, I can't believe that I missed a chance to throw a party... I am SO bummed out! Back when the Mayan Calendar predicted the end of time in December 2012, we had several friends over for that event. What I didn't know until this past month is that the Vikings predicted the end of the world on February 22, when the Earth would split open and release the inhabitants of the underworld. I found this out by happening across a news story on Feb 20, and I was really disappointed. I didn't get to warn the GroveZine readers, I didn't get to plan a party, nothing! Well, just like Y2K, and just like the Mayan Prophesy, the world didn't come to an end, so I'll just await the next predicted Apocalypse. I'm sure that there's another coming around soon. It really would've been a great party, though...
As long as we're talking about parties, we had the annual Mardi Gras Upriver celebration here. It's called that because the festival started back in the 1800s, and came upriver from New Orleans. With all the parades, beads, munchies and music, every year I make it my job to find the oddest food and give it a try, so that I can report it to the GroveZine readers. This year I saw the sign from a distance, and knew that I'd found the holy grail for 2014: Bacon Lemonade. Yep, you heard that right. I went up to the food trailer, laid a $5 bill on the counter, got my bacon lemonade, braced myself, and took a healthy sip. It tasted like... well, like... like bacon-flavored lemonade. It wasn't horrible, but then again, it wasn't something that I'd want to drink a gallon of. I did finish it, delighted in the fact that the closer to the bottom it got, the more the lemonade flavor took over. Ah, the things that I do for the GroveZine... I'll start bracing myself for the weirdest food that I find (and have to consume) at Mardi Gras Upriver 2015. Meanwhile, here are just a few photos from this year's celebration; it's a weekend-long party, so next year come join us for the food, music, parades and beads!

When it comes to supernatural experiences at The Grove, people often ask me what is most interesting to me... the Lady in White? the Garden Guy? the Shadow People? Don't get me wrong, those are all fascinating, but some of the things that intrigue me the most are the freaky, off-the-wall happenings. Things that it seems like there should be a rational explanation for, but as hard as I try to find one, I simply can't. Such is the case with a door that we've never, ever had a single problem with since we bought the house over twelve years ago...

Between the game room and the dining room is a door that's original to the house - it dates back over 150 years. The door is normally either propped back against the wall in an open position, or it will swing closed - but because of the angle of the house there, it never, ever slams shut. It's a soft shutting, and I've heard it's gentle "thud" many times over the years. I always close it before the tour, because when I haven't, as we go into the dining room people have been distracted by movement in the game room as if someone was walking through (more about that later). As I walked through the door one Saturday this month, I pulled it closed behind me as I've done literally hundreds of times. I heard the soft thud as I did, and then went outside to greet our guests for the tour. As I was starting the history of The Grove, I saw my wife peeking around the side of the house. She said, "When you get a moment, I need you inside - there's a door that I can't open!" While everyone was putting on booties for the tour, I dashed inside to see what the problem was. The old wooden door between the game room and the dining room was stuck - and I don't just mean stuck, it had been jammed into the door frame to the point that I couldn't open it. I can't even imagine the force that must have been used to jam it shut! While the situation completely baffled me, we were starting a tour, so I tried to push it open again... but couldn't. I shoved it, with no success, and then I kicked it. Nothing. I knew that the folks outside were getting anxious to get the tour started, so I did the only thing that I could think to do. I took a few steps back, and launched myself into it with my shoulder. It was just like you see in the movies when someone's trying to break a door down. It popped open, we examined it, and couldn't figure out what had happened. After the tour, I tried my best to re-create the situation by shoving the door into the doorjam with as much force as I could muster, but I couldn't even make it stick, much less jam like it did before the tour. This was just one of those weird things that happen at The Grove. I understand a ghostly lady in a white dress walking through the house, or a man in a black suit that we see in the garden, but a door getting unexplainably jammed? In a way that, try as I might, I can't reproduce? I don't know why, I don't know how, I can't even recreate it. I just know that it happened... but why? Was the house just playing a little joke on us? It was certainly weird and unexplainable, and that's something I tend to say a lot, living here at The Grove.

There is one thing that happens on the tour that I'm really concerned about - and that's people (almost always ladies) who become ill in the area of the dining room and game room. We've had a few people actually faint - one young woman woke up saying, "The last thing that I remember is talking to a lady..." but she'd just been listening to me tell the history of the Young family. It seems like it happens at least once a month now, though - and it's happened twice since the last GroveZine. Someone on the tour will quickly dismiss themselves and go outside, and I know that if they'd just hang on and push through it they'd be fine when we got back to the den. I think that some people are simply more sensitive to the supernatural realm than they're aware of, and being in an active environment such as The Grove just wakes that part of them up. The problem that I'm having is that since this has been occurring with some regularity, I don't know whether to mention it at the start of the tour or not. I hate to plant that seed in people's minds that could happen, but by the same token, I don't want people to feel like something's wrong and have them leave in the middle of the tour. It's becoming more and more commonplace, so I have to do or say something at some point (other than fussing at the spirits about it, which I've been doing for a while). But figuring out how to approach it at the start of the tour is something that I'm struggling with. Stay tuned.

If you've been to The Grove, you may have noticed that the door between the Dining Room and Game Room is shut during the first half of the tour while we're up front. It's the door that we were just discussing earlier, by the way. There was a time when we left it open, but a year or so ago I started closing it because of the distractions in the next room. Not only is the Game Room the place where our "Lady in White" walks through, but even when it's not something as dramatic as that, there is some fluidity of movement through there that people who are sensitive to the supernatural pick up on. More than a few times I've been starting my stories about the Young family in the Dining Room, and watched as someone's head keeps swiveling back and forth between the Dining Room and the Game Room. When they see that I'm watching, he or she will always say the same thing: "I'm sorry, I just keep seeing someone walking through the next room out of the corner of my eye, but when I turn to look, there's no one there!" I've even had people tell me that it's like there's a parade of people going through there. When we see the Lady in White she takes that same path, but it's a singular occurrence, and she looks as real as you or I.

Well, we continue to have cold snaps, little snippets of winter that keep coming back as a reminder that Spring hasn't gotten a foothold just yet. Still, we're having more warm days than cold ones, and that always makes for a pleasant week. I was checking out at the grocery store the other day and was conversing with the cashier about the weather. I told the fellow that come August, after a couple of dozen straight days of 100+ degree heat, I'd be missing these cooler days, but for now I'm ready to see them go.
Meanwhile, thanks for reading the GroveZine, and I look forward to talking to you next month. I'm going to visit a haunted hotel in Natchez, Mississippi, I have a few myths from history to debunk (including a couple that, unfortunately, I've told for years on the tour of The Grove), and of course we'll be looking at some of the ghostly happenings here. Don't forget to mark your calendars for the History, Haunts and Legends paranormal conference here in Jefferson on April 12, and then the Tyler Para-Con on April 26. Both are great chances to delve into the world of the supernatural, hear some great presentations on wide and varied topics, and enjoy a great time with people who share an interest in the strange, the unexplained, and the just plain weird.
---
Here's what's coming up around Jefferson...

3/8-3/9/2014 - Jefferson Gun & Knife Show
3/20-3/22/2014 - Shakespeare Under the Stars
4/3-4/5/2014 - Jefferson City-Wide Rummage Sale
4/12/2014 - History, Haunts and Legends Conference
4/10-4/13/2014 - Diamond Don's Vintage Motocross
4/18-4/20/2014 - Outlaw Nationals Vintage Car Show
5/1-5/4/2014 - Jefferson Historic Pilgrimage, Civil War Re-Enactment, Diamond Bessie Murder Trial Play
5/17-5/18/2014 - Jefferson Train Days
6/6-6/8/2014 - Route 49 Biker Rally
...and more throughout the rest of the year!
---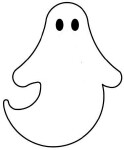 Get Ready! On Saturday, April 12, the Spring History, Haunts & Legends Paranormal Conference will be held here in Jefferson. It's the perfect opportunity to make a paranormal weekend out if it! First, book a room at one of our B&B's or hotels that have a ghost story or two: (in alphabetical order) Claiborne House B&B, Delta Street Inn, Excelsior House Hotel, Jefferson Hotel, or McKay House B&B. After checking in, have some dinner and go on Jefferson's Ghost Walk or ride the Ghost Train to round out the evening. Saturday morning head over to the Transportation Building, the city's conference and convention center, to spend a day listening to fascinating speakers talking about all things supernatural (lunch is included). That evening you're on your own for dinner, and then you get to participate in actual paranormal investigations at active locations here in town. Sunday morning, make your reservations for the tour of The Grove at 11 AM, after which you can enjoy a meal at one of our restaurants before heading home. It's a full weekend immersing yourself in the strange and the supernatural - start making your plans now!
---
To repeat our words from the beginning, this is a free subscription ezine for friends of The Grove - in other words, we NEVER arbitrarily add email addresses. We also NEVER sell or share email addresses with anyone else.
Feel free to pass the GroveZine on to your friends - all I ask is that if you forward it, please include the header, trailer and everything. Thanks!
To subscribe, just go to The Grove's Website and put your email in the blank at the left bottom of the page.
To unsubscribe, although we'd sincerely hate to lose you, simply follow the directions at the bottom of the this email.