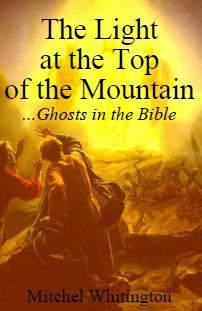 Ghosts in the Bible?
Sounds like an oxymoron, right? Actually, the Good Book has a lot to say about the supernatural. Some things are a little concerning, such as Leviticus 20:27, which says:

A man also or woman that hath a familiar spirit, or that is a wizard, shall surely be put to death: they shall stone them with stones: their blood shall be upon them.

On the other hand, some is quite interesting, such as Christ's acknowledgment of ghosts, and his casual description of them in Luke 24:36-39:

And as they thus spake, Jesus himself stood in the midst of them, and saith unto them, Peace be unto you. But they were terrified and affrighted, and supposed that they had seen a spirit. And he said unto them, Why are ye troubled? and why do thoughts arise in your hearts? Behold my hands and my feet, that it is I myself: handle me, and see; for a spirit hath not flesh and bones, as ye see me have.