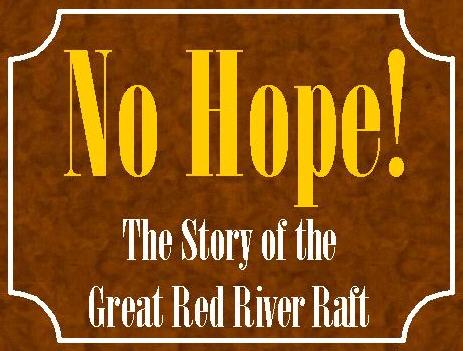 "No hope can be entertained of the great raft ever being removed..."
- explorer Thomas Freeman, when he first laid eyes on the Great Red River Raft
It was formidable and impenetrable... a behemoth of logs blocking the Red River as far as the eye could see, stretching for over one hundred miles. The logjam – dubbed the "Red River Raft" – choked the river and denied passage there.
While other North American rivers opened the continent up to exploration, settlement, and trade, this logjam made the Red impassible. This is the story of those who sought to clear the Great Raft over the years - their failures, struggles, and final conquest of the Raft.
In No Hope: The Story of the Great Red River Raft you'll learn how the logjam affected many people over the years: the Caddo Indians, the French settlers, the Spanish, Americans after the Louisiana Purchase, and even how the Raft played a part in the Red River Campaign of the Civil War.
For the first time, the entire, fascinating story of the Great Red River Raft is told in one book...
Size: 5.5" x 8.5"
Binding: Trade Paperback
Pages: 115
Price: $12.95
Shipping: Free!

To order using PayPal, just click here: